Vermont 529 College Savings Plans
Vermont's 529 plan is managed by Intuition College Savings, LLC and features age-based and equity options utilizing Vanguard, TIAA-CREF and DFA funds.

More information about the Vermont Higher Education Investment Plan can be found by clicking on the link to the 529 plan details below.
Consumer Plans
Did you know that you can open a 529 plan offered by another state? Here's an alternative plan for you to consider:
Featured 529 Plan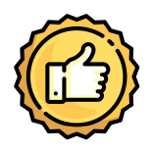 T. Rowe Price College Savings Plan is a direct-sold plan that offers eight enrollment-based portfolios and six static portfolios. The investment portfolios offered by the plan utilize T. Rowe Price mutual funds. Plan participation is open to residents of any state....
The Vermont Higher Education Investment Plan features age-based and static options from Vanguard and DFA. The plan also offers a TIAA-CREF life insurance product option.
A good place to start:
A good place to start:
See the best 529 plans, personalized for you
See the best 529 plans, personalized for you
ABLE plans
Through the Vermont ABLE program, the Vermont Treasurer's Office is offering STABLE Accounts to Vermonters with disabilities. STABLE Accounts allow individuals with disabilities to save and invest money without losing eligibility for certain public benefits programs, like Medicaid, SSI, or SSDI. Earnings in your STABLE Account are not subject to federal income tax, so long as you spend them on qualified disability expenses....