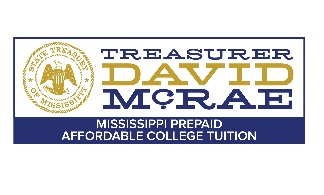 Mississippi Prepaid Affordable College Tuition (MPACT) Program offers a variety of tuition packages to Mississippi families. It was closed to new enrollment in 2012, pending results of an acutarial audit and reopened to new enrollees on October 1, 2014. Contracts purchased prior to October 1, 2014 are referred to as "Legacy Contracts"; contracts purchased on or after October 1, 2014 are referred to as "Horizon Contracts".
Program type

Prepaid contract

Enrollment period

September 1 through May 31. Enrollment for newborns is open throughout the year.

Inception

1997

State agency

Mississippi Treasury Department

Tax deduction

Program Manager

Mississippi Treasury Department
Ratings & Rankings
Our overall rating for MS residents
This is an excellent program with many benefits for the participant and positive investment attributes. If it has any significant weaknesses then it also has some particularly good things to recommend it.
Our overall rating for non-residents
This program is not open to you either because it has residency requirements or because it has stopped accepting new enrollments.
SAVING FOR COLLEGE'S 5-Cap Ratings provides an evaluation and comparison of 529 plans, utilizing a formula that examines dozens of factors grouped into the following categories.
Eligibility
State residency requirements:
Who can be a participant/owner in the program?
Significant time or age restrictions imposed by the program:
Contributions
Minimum contributions:
Contractual Features
Contract prices:
Available tuition packages:
Benefits for beneficiary attending private or out-of-state institution:
Contract payment options:
Are program benefits backed by the full faith and credit of the state?
Are program benefits collateralized or guaranteed in any other way?
See the best 529 plans, personalized for you
A good place to start
Fees & Expenses
Enrollment or application fee:
Taxes and other Benefits
Tax deduction for single filers

$10,000/yr

Tax deduction for joint filers

$20,000/yr
Example
Married filing jointly residents contributing $100/month can expect an additional $0 a year in tax savings.
Program match on contributions:
State tax deduction or credit for contributions:
State tax recapture provisions:
State tax treatment of qualified distributions:
State tax treatment of rollovers:
Does the sponsoring state exclude the value of an account for state financial aid purposes?
Does participation in the program provide beneficiaries with any advantages in qualifying for resident tuition status at state institutions?
Is there a rewards program or outside scholarship program that works with this program?
Upromise Helps Families Save for College
Statutory protection of an account from creditors:
Distributions & Terminations
To whom are distributions made payable:
Account Changes
Policy regarding participant/owner changes:
Contact
Website:
Telephone:
Twitter
https://twitter.com/save4collegems
Facebook