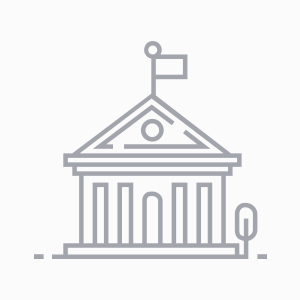 Salisbury University
Salisbury University (often referred to as 'SU' or the 'Bury') is a public university located in the city of Salisbury in Wicomico County, Maryland, roughly 30 miles west of Ocean City, Maryland, and approximately 115 miles southeast of Baltimore, Maryland and Washington, DC. Founded in 1925, Salisbury is a member of the University System of Maryland, with a Fall 2016 enrollment of 8,748. Salisbury University offers 42 distinct undergraduate and 14 graduate degree programs across five academic schools: the Fulton School of Liberal Arts, Perdue School of Business, Henson School of Science and Technology, Seidel School of Education & Professional Studies, and the College of Health and Human Services.
School type:

Public Institution

Enrollment Size:

1,000 to 4,999

Acceptance Rate:

Minimally Selective (66%)

Yield:

Low (24%)

Graduation rate:

High (66%)

Retention rate:

Very High (84%)

Web site:www.salisbury.edu
Location:

Salisbury, MD

Current Four Year Cost:
Current Avg. Annual Cost:
The average cost of attendance for your child will depend on how old they are today, and how much gift aid they will qualify for.
| Household Income | Grants And Scholarships | AVG 4 Year Cost |
| --- | --- | --- |
| $0 - $30,000 | $40,000 | $2,473 |
| $0 - $30,000 | $40,000 | $2,473 |
| $0 - $30,000 | $40,000 | $2,473 |
| $0 - $30,000 | $40,000 | $2,473 |
| $0 - $30,000 | $40,000 | $2,473 |
| $0 - $30,000 | $40,000 | $2,473 |

IN PLAIN ENGLISH
The net price shown is the total cost of attendance, including tuition, fees and room and board, less any gift aid your child receives. Gift aid includes grants, scholarships and any other money that does not need to be earned through work or repaid. Projected college costs assume a 2.95% annual increase in costs.
Check out the best 529 college savings plans of 2023
The true cost of waiting to save for Salisbury University
Most families will aim to save less than 100% of their total projected college costs. Your child may receive grants or scholarships towards college, and you may use loans or current income to pay a portion of the costs. The chart below illustrates the monthly contributions necessary to meet different targets, and how much they increase each year you wait to start saving.
Required Monthly Savings
Net Cost:
Age 4
Age 7
Age 10
Age 13
Age 17
Pay for 30% of college
Pay for 50% of college
Pay for 70% of college
$1
Total Debt after Graduation
This is the total amount your child will have to pay back after graduation. It includes the amount borrowed (principal), plus any loan fees and interest accrued while they are in school or during the grace period before repayment begins.
$0 / month
Monthly Loan payment
This is the amount your child will be expected to pay each month toward their loan balance. This tool assumes a 10-year repayment term and a 6% interest rate. Generally, the monthly loan payment will be about 1% of the total debt at graduation.
Total student loan payments during life of loan
This is the total amount your child will have to repay, including principal and interest. This tool assumes a 10-year repayment term and a 6% interest rate.

IN PLAIN ENGLISH
When helping your child evaluate student loan options, be sure to consider both the monthly loan payment and the total payments. The monthly payments can be reduced by extending the loan term, but your child will end up paying more over time in interest.
A smarter way to reduce your child's future monthly payments is to start saving money well before college. Every dollar you save for your child will reduce the amount they will have to borrow and pay back with interest.
How your college savings can reduce your child's future student loan debt
Student Debt vs
Annual Income after Graduation
$1
$47,800
The more you save for your child before college, the less they will have to pay back after college. A good rule of thumb is to keep total debt less than your child's expected annual income. That way they should be able to afford to repay their loans in 10 years or less.
---
Percent (%) of Your Child's Monthly Income that Goes into Paying Back Student Loan Debt
You'll also want to compare your child's monthly payments to their monthly income. Anything less than 10% is considered affordable, 15% is a stretch, and anything over 20% is not recommended.

IN PLAIN ENGLISH
This analysis is based on projections of college savings and college costs. It demonstrates the impact of savings on debt after graduation. The more you save, the less you'll have to borrow. This tool can help you determine how much you need to save to ensure that your child graduates with an affordable amount of debt at each college or university.
This tool assumes that a college's net price will continue to increase at the same rate as recent increases. It also assumes that the earnings in a college savings plan will reflect historical averages. Since past performance is not necessarily predictive of future performance, actual cost and return figures may vary. This tool is intended to educate consumers about the relationship between college savings and student loan debt.