Other 529 College Savings Plans
Consumer Plans
Did you know that you can open a 529 plan offered by another state? Here's an alternative plan for you to consider:
Featured 529 Plan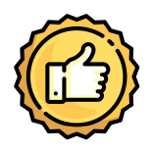 T. Rowe Price College Savings Plan is a direct-sold plan that offers eight enrollment-based portfolios and six static portfolios. The investment portfolios offered by the plan utilize T. Rowe Price mutual funds. Plan participation is open to residents of any state....
Private College 529 Plan is the only federally authorized 529 prepaid tuition plan that allows families to save on the cost at hundreds of private colleges across the country by locking in current tuition and fee rates -- guaranteed by the participating institutions. Tuition Plan Consortium, LLC (TPC), a not-for-profit Delaware limited liability company is the plan sponsor. TPC has appointed Alta Trust Company as program trustee to provide trust services. TPC also is authorized under the plan documents to engage service providers to perform certain functions on its behalf and has engaged Intuition College Savings Solutions, as program administrator, and Charles Schwab, as custodian, to provide certain services....
A good place to start:
A good place to start:
See the best 529 plans, personalized for you
See the best 529 plans, personalized for you