Idaho 529 College Savings Plans
Ascensus College Savings manages the Idaho College Savings Program (IDeal), a direct-sold 529 plan that features Vanguard funds in its age-based and static investment options.

Select the Idaho 529 plan links below for more information.
Consumer Plans
Did you know that you can open a 529 plan offered by another state? Here's an alternative plan for you to consider:
Featured 529 Plan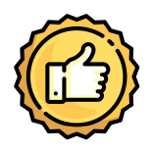 my529, formerly named Utah Educational Savings Plan (UESP), is a direct-sold 529 college savings plan available to residents of any state. my529 offers investment options consisting of Vanguard and Dimensional funds, the PIMCO Interest Income Fund, an FDIC-insured account option and a Stable Value option. Utah residents may enjoy a state tax credit for contributions to the plan....
The Idaho College Savings Program (IDeal) is managed by Ascensus College Savings and offers 10 investment options: twelve target enrollment portfolios, six fixed portfolios using Vanguard mutual funds, and a Savings Portfolio invested in the Sallie Mae High-Yield Savings Account. Accounts can be linked to the Upromise rewards service....
A good place to start:
A good place to start:
See the best 529 plans, personalized for you
See the best 529 plans, personalized for you