Idaho 529 College Savings Plans
Ascensus College Savings manages the Idaho College Savings Program (IDeal), a direct-sold 529 plan that features Vanguard funds in its age-based and static investment options.

Select the Idaho 529 plan links below for more information.
Consumer Plans
Did you know that you can open a 529 plan offered by another state? Here's an alternative plan for you to consider:
Featured 529 Plan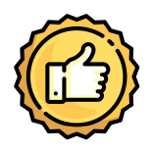 T. Rowe Price College Savings Plan is a direct-sold plan that offers eight enrollment-based portfolios and six static portfolios. The investment portfolios offered by the plan utilize T. Rowe Price mutual funds. Plan participation is open to residents of any state....
The Idaho College Savings Program (IDeal) is managed by Ascensus College Savings and offers 10 investment options: twelve target enrollment portfolios, six fixed portfolios using Vanguard mutual funds, and a Savings Portfolio invested in the Sallie Mae High-Yield Savings Account. Accounts can be linked to the Upromise rewards service....
A good place to start:
A good place to start:
See the best 529 plans, personalized for you
See the best 529 plans, personalized for you