Hawaii 529 College Savings Plans
Hawaii offers a 529 college savings plan managed by Ascensus College Savings, featuring Vanguard funds in its age-based and static investment options.

Details for the Hawaii 529 plan can be found by selecting the following link.
Consumer Plans
Did you know that you can open a 529 plan offered by another state? Here's an alternative plan for you to consider:
Featured 529 Plan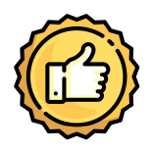 my529, formerly named Utah Educational Savings Plan (UESP), is a direct-sold 529 college savings plan available to residents of any state. my529 offers investment options consisting of Vanguard and Dimensional funds, the PIMCO Interest Income Fund, an FDIC-insured account option and a Stable Value option. Utah residents may enjoy a state tax credit for contributions to the plan....
Hawaii's College Savings Program switched program managers in November 2007 from Delaware Investments to Upromise Investments, Inc., which was acquired by Ascensus College Savings in 2013. The program uses Vanguard Funds in its age-based option, four multi-fund fixed options, and four individual-fund options. Accounts can be linked to the Upromise rewards service....
A good place to start:
A good place to start:
See the best 529 plans, personalized for you
See the best 529 plans, personalized for you
ABLE plans
Hawai'i has partnered with the State of Oregon and their ABLE for ALL Savings Plan. The National Program ABLE for ALL Savings Plan is available without regard to the beneficiary's state of residence. The Hawai'i ABLE Savings Program is a participant in the National Program....