Delaware 529 College Savings Plans
The Delaware College Investment Plan is managed by Fidelity Investments. Three sets of age-based and two static investment options are available in this 529 plan. Age-based portfolios invest in actively-managed Fidelity mutual funds, actively-managed mutual funds that are a combination of Fidelity and Third Party funds, and and a third option invests in Fidelity index funds. Two static options invest in actively-managed or index funds. A bank savings option is also available.

To find out more about the Delaware 529 plan, click on the link below.
Consumer Plans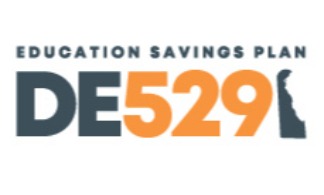 Delaware College Investment Plan, a Fidelity-managed 529 plan follows the same approach as other Fidelity plans in Arizona, Massachusetts and New Hampshire. It features three age-based options; one using Fidelity Series actively managed funds; one using Fidelity Series index funds; and a third using a combination of the two. The plans also offer 11 static options, and one option that invests in an interest-bearing deposit account....
ABLE plans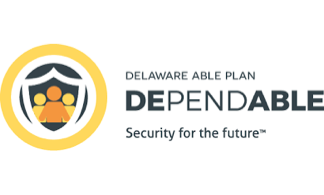 Delaware's DEPENDABLE ABLE Plan is offered through the National ABLE Alliance. DEPENDABLE is established under the Enabling Legislation and Section 529A of the federal tax code to encourage and assist individuals and families in saving personal funds for the purpose of supporting individuals with disabilities to maintain health, independence, and quality of life. DEPENDABLE is administered by the Delaware Plans Management Board pursuant to state legislation. The Board receives administrative support from the Delaware Office of State Treasurer....