California 529 College Savings Plans
TIAA-CREF took over the management of California's ScholarShare 529 from Fidelity in November 2011. The plan features two enrollment-year based options; one using actively managed mutual funds and one using index mutual funds. It also offers 14 static investment options.
Specific information for program can be found in the California 529 plan links below.
California 529 Tax Benefit
Consumer Plans
Did you know that you can open a 529 plan offered by another state? Here's an alternative plan for you to consider:
Featured 529 Plan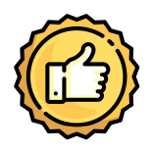 T. Rowe Price College Savings Plan is a direct-sold plan that offers eight enrollment-based portfolios and six static portfolios. The investment portfolios offered by the plan utilize T. Rowe Price mutual funds. Plan participation is open to residents of any state....
California's ScholarShare 529 is available to residents of any state. It offers a variety of investment options from TIAA-CREF, T. Rowe Price, Vanguard and others.
A good place to start:
A good place to start:
See the best 529 plans, personalized for you
See the best 529 plans, personalized for you
ABLE plans
CalABLE is offered by The California Achieving a Better Life Experience (ABLE) Act Board. Assets in CalABLE are held in the CalABLE ABLE Program Trust for which the Board serves as the trustee. TIAA-CREF Tuition Financing serves as program manager. The plan offers three target risk investment options and one FDIC-Insured portfolio....