The U.S. Department of Education's new App for filing the Free Application for Federal Student Aid (FAFSA) makes the tortuous process easier, even fun.
The only thing clunky about the new App is its name and curious capitalization, myStudentAid. The App itself is easy to use and well designed.
The FAFSA App is available on both Apple (iOs) and Android devices. The full version, which will be released on October 1, 2018 for the 2019-2020 FAFSA, will include the IRS Data Retrieval Tool. It will also include the renewal FAFSA for applicants who have submitted the FAFSA in previous years. The ability to view a SAR and make corrections to a previously submitted FAFSA, however, will not be immediately available on the FAFSA App.
The main flaw is the FAFSA App is a little sluggish at times. The slow display of graphics and text on the interstitial screens causes delays until you realize you have to click on the Next button.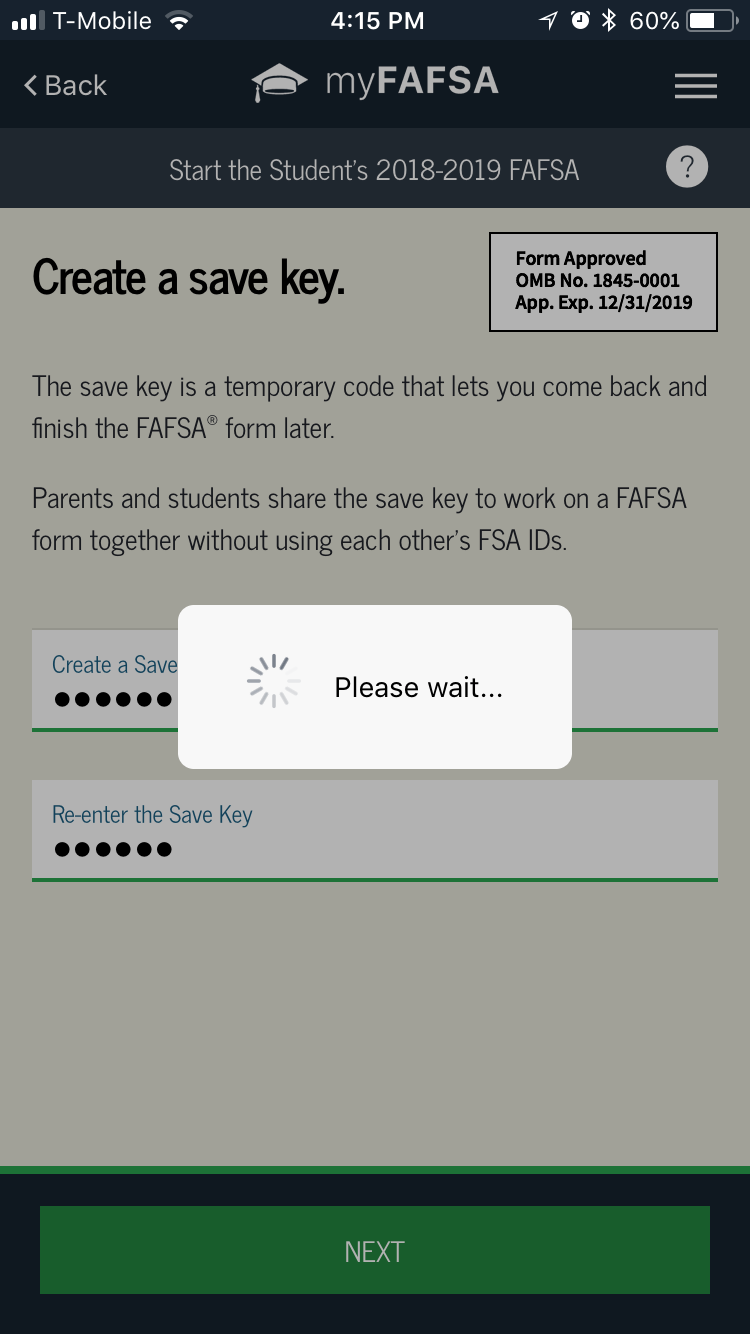 Also, don't click on the Start Over button, or it will reset the form and erase all of the information you have entered on the form.
Of course, the FAFSA App doesn't do anything about the length of the form itself. The FAFSA still has more than 100 questions, more than on the federal income tax return. Fixing that problem will require an Act of Congress. But, at least with the new FAFSA App, the form is easier to complete and more accessible to students.
The U.S. Department of Education also updated the online form at fafsa.ed.gov with a "responsive" user interfaces. The new online FAFSA automatically resizes to fit the different size screens on desktop, tablet and smartphone devices. This is not as simple as scaling the interface up or down. Responsive user interfaces must make sure that font sizes remain readable and that there is enough space between clickable elements.