Commonbond: Private Student Loan
Graduate Student Loans
Other Loans that Commonbond Offers: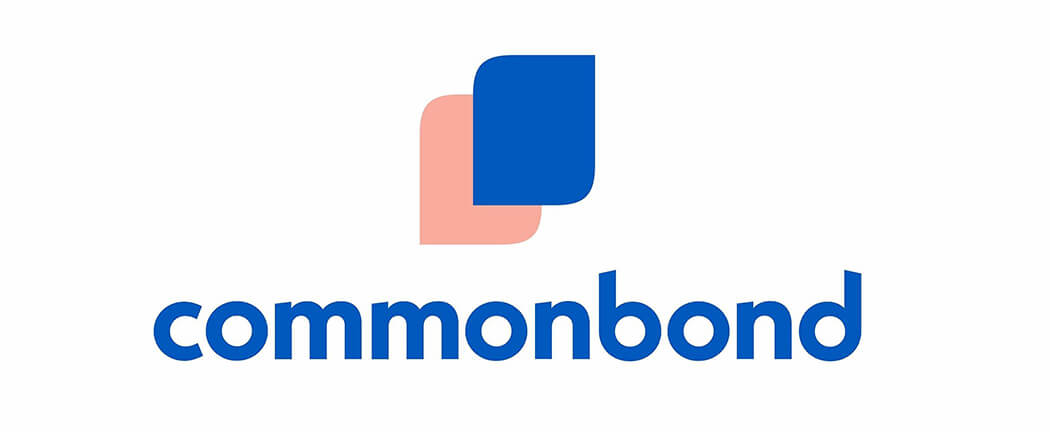 Fixed APR
i
x
While Savingforcollege.com strives to keep the information up to date, the lender rates, terms and other information are subject to change at any time.
3.74% - 10.74%
Variable APR
i
x
While Savingforcollege.com strives to keep the information up to date, the lender rates, terms and other information are subject to change at any time.
3.83% - 9.36%
Repayment Terms
10 years
,
15 years
,
20 years
Important Information
Rewards: Autopay Discount
Yearly Loan Limits: Covers up to 100% of your Cost of Attendance
Overall Limits: $2,000 (minimum), $500,000 (Aggregate)
Cosigner Terms: Cosigner is optional, allows for Cosigner Release after 24 on-time monthly payments
The bottom line:
Though uniquely flexible when it comes to satisfying eligibility requirements, Commonbond charges some of the highest interest rates in the market. Even so, they offer a lengthy forbearance period for those in financial need, and even a 5-year repayment term for those looking to pay off their private student loans quickly.
Pros
Offers a maximum forbearance period of 24 months

Offers a 5-year repayment term (among others)

Can borrow up to the full cost of attendance
Cons
Not available for residents of Mississippi or Nevada

Charges a fee on late payments

Requires a cosigner
Wondering how much that loan is going to cost you? Check out our free Loan Calculator!
Input your loan terms and we'll tell you how much you can expect to pay monthly and in total
Full Review
Commonbond private student loans are incredibly flexible yet relatively more expensive. Commonbond will allow you to borrow up to the full cost of attendance at your school, gives forbearances to distressed borrowers for a maximum of 24 months, and even offers a repayment term as low as 5-years (for those of you looking to free yourself of student debt quickly). Regarding customer service, they have a U.S.-based call center and weekday evening call hours, making troubleshooting more convenient.
But cost-wise, we rank them among the most expensive of the lenders we reviewed. Their rates are higher than average and they do not offer much in terms of rewards or discounts beyond an autopay discount. Graduate students are charged a 2% origination fee, but no application fees or prepayment penalties.
Note, in order to borrow with Commonbond, you need a cosigner. The good news is that they offer cosigner release after you make 24 on-time monthly payments and satisfy credit criteria.
Commonbond - Private Student Loan Details
Interest Rates, Fees and Terms
Credit Check: Soft to check rates, hard to process application
Repayment Terms: 10 years, 15 years, 20 years
Minimum Borrowing Limit: $2,000
Yearly Borrowing Limit: 100% of Cost of Attendance
Aggregate Borrowing Limit: $500,000
Application Fee: None
Origination Fee: 0.02
Prepayment Penalty: None
Late Fee: Yes
Minimum Credit Score: 660
Minimum Anual Income: Not specified by lender
Citizenship Restriction: Citizens or Residents
Minimum Enrollment Restriction: Half-Time
List of States where Loan is Not Available: MS, NV
Approved Schools Include: Title IV + Non-Profit
Immediate Principal and Interest Repayment: Yes
Fixed Monthly Repayment: Yes, $25
Interest-Only Repayment: Yes
Full Deferment: Yes
Length of Grace Period: 6 months
Maximum Deferment Period: 12 months
Maximum Forbearance Period: 24 months
Cosigner Release Option: Yes, after 24 months on-time payments
Death Discharge: Yes
Disability Discharge: Yes
US-Based Call Center: Yes
Hours of Operation (in addition to weekdays): Evenings
Application Timeline: 10 minutes to finish application
Scholarship Search Tool: Yes
Sponsors a Scholarship: Yes
Job and Career Assistance: Yes
Financial Literacy Training: Yes
How does this loan compare?
Rates from (APR)

i

x

While Savingforcollege.com strives to keep the information up to date, the lender rates, terms and other information are subject to change at any time.

Loan repayment terms (Years)

10 years

,

15 years

,

20 years

5 years

,

8 years

,

10 years

,

15 years

7 years

,

10 years

,

12 years

,

15 years

Cosigner release?
Yes, after 24 months on-time payments
Yes, after 24 months on-time payments
Yes, after 24 months on-time payments